LET'S GET BACK TO BUSINESS
21 October 2021
2022-10-04 15:32
LET'S GET BACK TO BUSINESS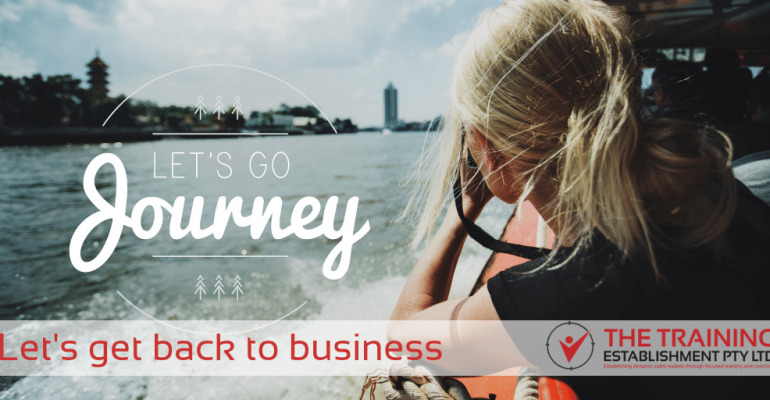 LET'S GET BACK TO BUSINESS
With business coming back, slowly, and borders opening, the world is starting to wake up once again. It's exciting to think that our world will work once more. But now you realise your salespeople haven't been faced to face for a long time, they've been managing the relationships but haven't done much selling. It's time to bring them back up to speed, re-set their momentum and motivation, get them back in the swing of selling. But, until business comes back, investing in training might seem like the last thing you want to do.
How can The Training Establishment help you?
We know what you've been going through, we've been there too, don't worry, so we understand the importance of getting your teams trained and payment options.
We have created 'Re-set Sell', a 1 or 2-day training programme that will help your team to reignite their passion, get them ready to get back out there to sell to your customers. We've paired it back offering the bare essentials but still giving you the good content for your teams. You still can have a say in what the content will cover and what is necessary, but here's a sneak peek at some of the topics we're including:
Our customers – working with a new world

Our product – how it's changed to the new world and how to sell it

Selling Techniques – a refresher on what they already know

Re-Learn – learn how your customers business will alter in our new world

And much more…
Can The Training Establishment help you with payment options?
Of course, we can, not only have we massively discounted the cost of this training, we will allow you to pay it off in 4 monthly instalments, helping you with your cash flow. 
We're always happy to hear directly what challenges you are having with your teams and how we can build solutions for you.
We have trainers in different cities and countries, that are waiting to help bring your sales team back to the level you want.
Talk to us for a FREE 30-minute consultation here:
Image by rawpixel.com