DON'T JUST TAKE AN ORDER – MAKE AN EXPERIENCE.
17 June 2015
2022-10-04 15:49
DON'T JUST TAKE AN ORDER – MAKE AN EXPERIENCE.
DON'T JUST TAKE AN ORDER – MAKE AN EXPERIENCE.
Are you in the F&B service industry? This post is for you:
Every patrons dollar is hard earned and you're privileged to have them choose to spend it in your venue, right?
Understanding why your customers are here today helps you to know what you need to do to make this trip a special one. Don't just take an order for what the customer wants, but instead upsell an experience that they'll never forget. I'm not talking a hot-air balloon ride with that, but I am talking about a bottle of wine, a pre-dinner cocktail making their seemingly 'ordinary' night into something special.
If you have that one special table in your restaurant or bar, maybe it's got incredible views, a quiet location, next to the fireplace, enhancing that with a seasonal glass of sangria, eggnog, local wines from the vineyard, the special of the day.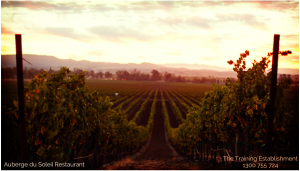 These experiences aren't usually something people set out to do for themselves, sometimes just getting out of their daily routine is joy enough for some people. If you can turn it into being something worth talking about, à remembering à recommending à returning, then it's worth 'socialising' about. People then post photos, 'check-in', showing their friends what they're doing and where they are, which is being the first to find this slice of paradise or special treat.
"Yep, breakfast is heaven when I'm enjoying Anniversary Seven!" who knows what that means, but there was a sign to quote that when tagging your photo on instagram, twitter and facebook.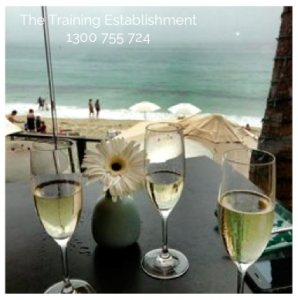 Whether you offer them a special table or you upsell to a bottle of Champagne, you'll be making just a little point of difference and hopefully increase your revenue at the same time. Just remember who your customers are and who their social friends are.
There's may more ideas where these came from, do let me know when you'd like help in standing out from your competition. Check out How We Help to get a full understanding of what we do and how we can help.
See this article also on My Guest List.