FAQ: TO EXCEED YOUR GOALS, YOU NEED TO SET SMART GOALS
29 September 2017
2022-10-04 15:48
FAQ: TO EXCEED YOUR GOALS, YOU NEED TO SET SMART GOALS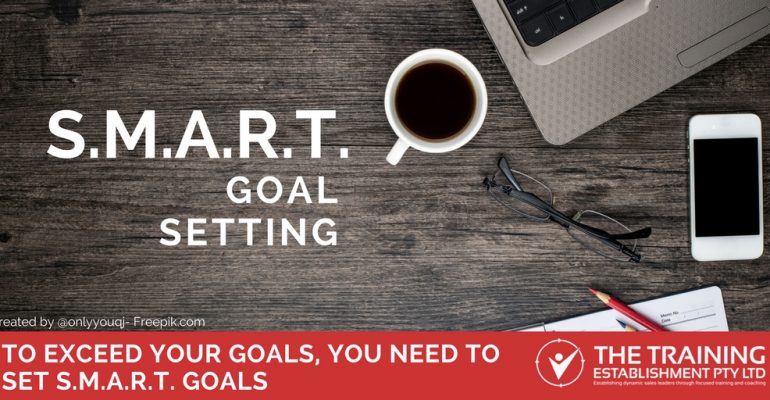 FAQ: TO EXCEED YOUR GOALS, YOU NEED TO SET SMART GOALS
The idea that the more goals a business have, the higher the success rate is an absolute misconception by many business owners. Why is this so? Not all goals are centered around an established framework like the S.M.A.R.T. way of goal-setting. Below is a guide to help you in understanding and writing S.M.A.R.T goals for you and your team.
   What does S.M.A.R.T. stand for?

   How do you write a SMART goal?
You need to make sure that the goals you're setting are specific, measurable, achievable, realistic and timely. So to give you an idea, let's start with the opposite. An example of an NON-SMART goal is, "I want to lose 20kgs in 12 weeks." This type of goal is not realistic. You see, to lose so much weight in a short period is farfetched. While it has a time-based measurement, it's not centered around a proven method, thus, it's not realistic. Instead, a SMART goal is "I will lose 4kg by the end of <insert date> (in 4 weeks time)". It's specific, measurable, achievable, realistic and timely! Now that's the SMART way to do it!
   Can you write a SMART goal for anything?
Yes, most definitely. Every goal, for any reason, should be SMART, it keeps you accountable, and if you don't make the target by the desired time, then you didn't successfully achieve the goal, which means you can't mark it complete at all.
   Why do you write SMART goals?
Accountability is essential when you're trying to achieve goals. When you can make them specific, measurable, achievable, realistic and timely, it keeps you accountable when writing the goal, but then when you're 'marking' the goal, it's easy to identify if the goal was achieved or not. Furthermore, setting your goals using the S.M.A.R.T. way allows you to effectively track them and explain your goals to fellow team members with evident clarification and why you're trying to achieve these goals for the business.
   Can you change SMART goals along the way, or are they set in concrete?
Absolutely, like anything, life changes and if you can't be flexible on your SMART goals, then that's a demotivating factor to the outcome of the task or project, so chances are you won't even try to reach the target. Making them flexible, helps you to achieve what has been set (and reset).
   What are other ways you can use SMART goals?
When you're working with any internal customers or colleagues on a Project or Task, and you want to have them achieve goals to help with the business, you could write SMART goals. When working with your customers, you can give them monthly/quarterly goals, and write SMART goals so they can achieve the bigger goals.
Can you have many SMART goals for one large SMART plan?
Yes, for sure. When you're organising your sales activities, goals and targets, make your goals SMART, so you can work out what needs to be done to achieve and complete each task. SMART goals don't need to be large; you could have some small SMART goals to make up a significant project SMART goal.
The SMART goal-setting framework has long been applied in many industries and has been effective in setting the foundation of achieving business objectives. The Training Establishment is an advocate of the SMART framework and if you'd love to know how this can contribute to your team, feel free to book a free consultation with us below: