6 IMPORTANT REASONS WHY YOU NEED TO INVEST IN YOUR PERSONAL DEVELOPMENT
6 October 2017
2022-10-04 15:48
6 IMPORTANT REASONS WHY YOU NEED TO INVEST IN YOUR PERSONAL DEVELOPMENT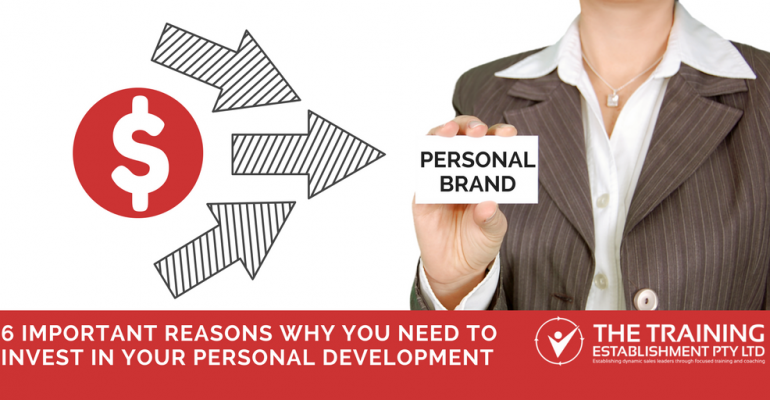 6 IMPORTANT REASONS WHY YOU NEED TO INVEST IN YOUR PERSONAL DEVELOPMENT
Who's the number one person in your career, job and world? Who is the one person who will always have your back in difficult situations? Yet, who is that one person who will usually doubt your ability to achieve great things?
Yes, you! It's all on YOU!
To each of us, there are millions of reasons why we need to invest in our own personal development, but the six that top our charts are the ones that get us up in the morning, that make us want to achieve our best every day and ensure we do the best we can and here they are:
Attitude: Getting to the right places in our life is a mixture of knowledge, luck, chance and a whole lot of attitude. If you have the right attitude with anything you do, you will achieve great things. Have you ever noticed that your own or other people's attitudes rub off on each other? Do you ever find you're emotionally drained at the end of the day?  Could this be because others around you have sucked your energy and drawn on your positivity to enhance their own? Undoubtingly, attitude is vital for your personal growth in your career and life in general.
Awareness: Self-awareness is such an important attribute to have as you move throughout your career and life. Understanding your key strengths, weaknesses, what makes you tick and what demotivates you. Taking the time to work with someone who can understand you, better than you do, is an invaluable reason why you need to invest in yourself.
Proactivity: Motivation, Ability, Resourcefulness, call it what you will, but anything that drives you to continue to enhance yourself as a person, both professionally and personally, that is proactively improving and magnifying your personal brand which is a fundamental area of your investment.
Focus: Driving results for your personal development will allow you to focus on the big picture, so you know where you're going and what road you need to take, in order to get there. Being focused on your goals, regardless of what those goals are, will help you to continue to strengthen and sharpen your focus moving forward on your journey.
Opportunities: Opening opportunities for yourself and career is imminent when you're investing in your personal self-development. Networking with the right people, and having the right people networking for you helps your opportunities to grow and develop your career.
Accountable: When you take accountability for your personal development, you own and control it – what you do, when you do it and how you do it. The control means taking responsibility and holding yourself accountable.
Now you can see six amazing reasons why you urgently need to take action now and have someone working for you, to ensure you're focused to get the job done right, with the right attitude and making you accountable for your choices and actions. Wouldn't you like someone to be proactive with you to help you with any opportunities that might come your way, as they know you better than you know yourself? While it's true that everything depends on you to succeed, it's not enough to count on yourself in your drive towards personal development. Having someone to mentor you will contribute to guide your awareness for new and exciting things that will challenge and motivate you.
Here's our tip to further peak your interest. We at the Training Establishment offers EstablishingYOU, Executive Development personalised to every individual's needs. If you'd love to know more, click on the link below: