I JUST DID A JOINT SALES CALL AND YOU'LL NEVER GUESS WHAT HAPPENED!
3 July 2017
2022-10-04 15:48
I JUST DID A JOINT SALES CALL AND YOU'LL NEVER GUESS WHAT HAPPENED!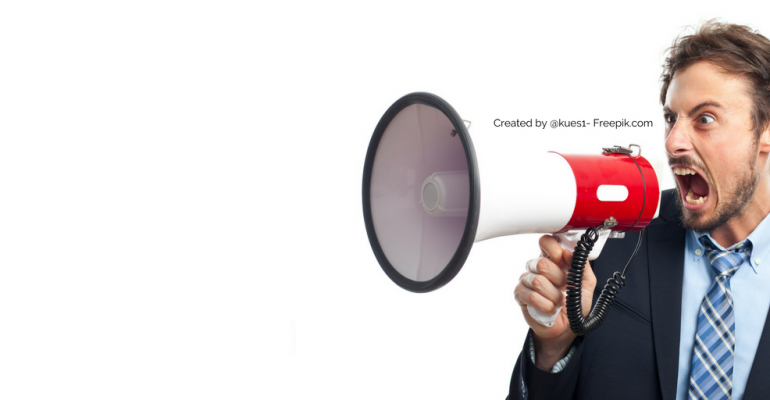 I JUST DID A JOINT SALES CALL AND YOU'LL NEVER GUESS WHAT HAPPENED!
Stop, Stop, Stop, Stop, Stop!
I have literally just witnessed this and I needed to come online and just get this off my chest and have a sales rant. I was on a joint sales call with a business associate, they were introducing me to a client of theirs. We had just gone over the 'rapport building' phase of the call when the other salesperson did the unthinkable.
What do you think this was?
There are so many things that shouldn't be done on a sales call especially these days, when we are so customer focused on everything we do. We want to ensure the customer trusts us, we're building knowledge about them, working out how our product or service can relate to them and their situation, ensuring bespoke service and personalised options, and making the customer feel special.
If you read any of our blogs, you know how customer focused our company is and how we focus on the customer throughout all our training. So it's safe to say that we practice what we preach and we treat our customers the way we want them to treat their customers. The sales call you get from us, is what we will be training your teams through.
Ensuring the customer is comfortable throughout the process is paramount to our brand.
So, what did this other person do? They started asking a series of Open and Closed questions. This is absolutely fine if you're taking an 'order' but when you're trying to be a partner to the client, and personalise real solutions to their real problems, this type of questioning is completely inappropriate. The customer was looking very uncomfortable and you could see him 'sweating under pressure'. Gosh, I couldn't help myself, so I jumped in and asked some behavioural type questions, ones where he could think and analyse his answer. Because of this type of questioning, it made the customer take some time to answer the question, so 'silence is golden' is key more than ever now. It's tough keeping quiet, but it's worth the 'pain'. You'll never guess what my business associate did? Yep, she jumped right in and filled the void, trying to answer the question for our client while assuming they had the right information. The poor client then had to interrupt and stop her and try to answer the question while being polite to my business associate.
Ohhhhhhhhhhh, I could feel their pain and frustration!!!
If you'd love to get an in-depth walkthrough on how to ask the right questions in these type of situations, contact us now so we can help you with our one or two-day Questioning Skills workshops!