AN ALL-IN-ONE SOLUTION TO ORGANISE YOUR SALES GOALS IS HERE!
18 December 2017
2022-10-04 15:48
AN ALL-IN-ONE SOLUTION TO ORGANISE YOUR SALES GOALS IS HERE!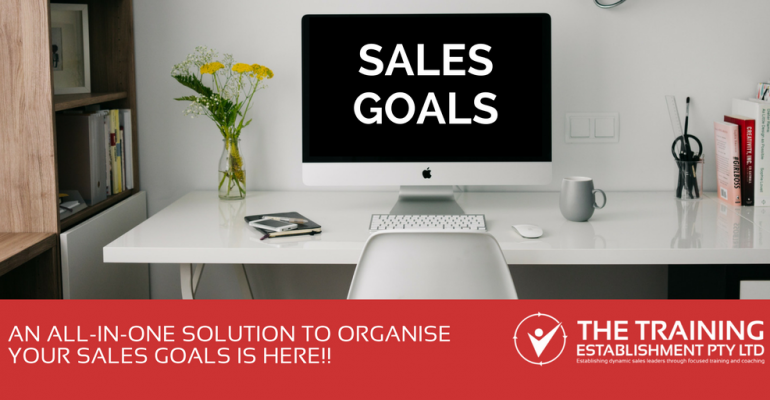 AN ALL-IN-ONE SOLUTION TO ORGANISE YOUR SALES GOALS IS HERE!
If you've been following our blogs, you will have heard me time and time again talk about SMART (Specific, Measurable, Achievable, Realistic & Timely) goals. And since we are in an age of technology, we explore better ways to help you create your goals online, keep you updated, accountable and on-track.
The app we just discovered initially helps you to set your goals, while it gives you a Goal Setting Template (what could be easier). Then, it aids you to start prioritising and focusing on your immediate tasks and actions as you continue to work on your goals.  Next, it gets you to visualise your goals because goals that you can see are goals you find easy to achieve. This provides you a bigger picture of what lies ahead and how much more would it take to keep on working for it. All this is done while you start to track your own time, so you can get more done faster.
The next feature is terrific to keep you motivated throughout the process; you start to understand how to build goals based on habits that you create, which means you'll start to run on autopilot. Seeing yourself being able to successfully tick off these habits from the template gives a feeling of accomplishment and assurance that day by day, you're getting a step closer to achieving your ultimate goals.
These new habits are then journalised, so you can start to review how they became a habit, and how you can improve on those habits you've created.
There are then gorgeous 3D charts that you can download to see how you are tracking to reach (and exceed) your goals. Now, that's viewing your progress in a visually-appealing 3D charts automatically generated for you.
It's available online for download on the App Store and Google Play, and while we are not, in any way, connected to this program, we do endorse such programs that assist salespeople to exceed their goals, year on year.