FLYING SOLO VS HAVING A MENTOR – HOW IT CAN BENEFIT YOU!
16 May 2018
2022-10-04 15:47
FLYING SOLO VS HAVING A MENTOR – HOW IT CAN BENEFIT YOU!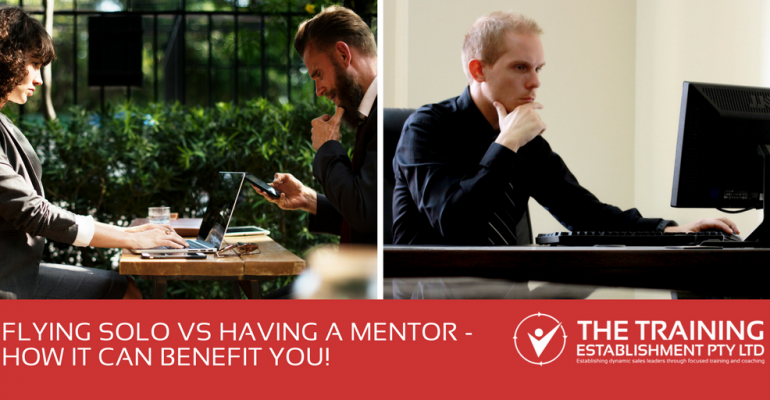 FLYING SOLO VS HAVING A MENTOR – HOW IT CAN BENEFIT YOU!
Everyone needs mentorship.
We work with many people from all walks of life, start-up business owners, CEO/CFO/COO of organisation, mid-level managers, school leavers and mid-life crisis managers. In essence, everyone is the same; they're all looking for guidance in their career and/or life and for someone who can look at their situation objectively, and offer mentorship and advice on where to go and what to do.
EstablishingYOU is Executive Mentorship for everyone.
With the clients that we work with at EstablishingYOU who have been in business or working their career for many years, there's a common thread that they have said to us "I wish I found you earlier!" Not many people are lucky enough to have a confidant who they can 100% trust to offer up to date advice, not be too emotionally attached and who will offer advice based on your own big picture.
If only these clients could turn back time and find a mentor to work with them, we wonder where they would be in their career now.
Is "flying solo" enough in your professional development?
By all means, anyone can fly solo, and what we've learned from extensive research is that flying solo usually confuses you. You're taking advice from books you've read, podcasts you've listened to, talked to MANY people who offer great, but conflicting, advice, and it's a gamble which path you should take. Sometimes this information you're gathering is of a 'general' nature, so you need to apply this to your situation and circumstance and analyse the consequences before finally deciding they're all worth it to apply.
Have you ever heard other people saying "It's easy for me to do this for you but I can't do it for me?" Well, that's because we're terrific at seeing other people's big picture and not being too emotionally attached or destructive. If someone else tells you that you can do something, and they show you the steps it will take, then chances are, you'll do it, and no doubt, do it well. But when it's just you, your mind starts to throw doubt into the mix, and then you'll start questioning whether you can do the task, or chances that you'll finish are pretty slim.
So, fly solo – that's perfectly ok, but at least now you have the knowledge of what to expect. If my clients could have their time again, they would find a Mentor earlier in their career.
You need more than one mentor in your life.
It's always possible to switch up your Mentors too. Like all relationships, they come into your life for certain reasons.